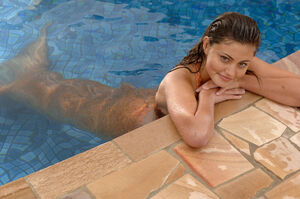 Cleo Sertori is one of the main characters who became a mermaid in the Australian television series, H2O: Just Add Water. Along with Emma Gilbert and Rikki Chadwick, Cleo discovered her powers after her trip to Mako Island. She was portrayed by actress Phoebe Tonkin.
Ad blocker interference detected!
Wikia is a free-to-use site that makes money from advertising. We have a modified experience for viewers using ad blockers

Wikia is not accessible if you've made further modifications. Remove the custom ad blocker rule(s) and the page will load as expected.