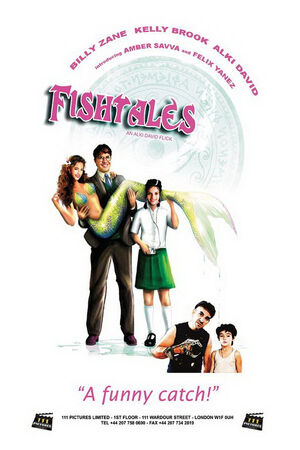 Fishtales (2007) movie is about Greek-History Professor Thomas Bradley and his twelve year old daughter Serena, who go to Greek island Spetses to look for inspiration about his work. Serena tries to match her father with local women, but to no avail. After Serena meets Neried, a mermaid, she thinks she has found a perfect match for her father. Captain Mavros finds out that there is areal mermaid on the loose and wants to catch her for the jewels on her tail by any means necessary. Eventually Nereid sacrifices her immortality to be with Thomas and her daughter and they move to America.
Ad blocker interference detected!
Wikia is a free-to-use site that makes money from advertising. We have a modified experience for viewers using ad blockers

Wikia is not accessible if you've made further modifications. Remove the custom ad blocker rule(s) and the page will load as expected.