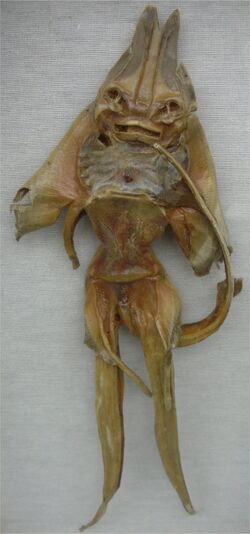 Jenny Haniver is a fake sea monster or basilisk created by cutting up a skate or ray, so that its somewhat human face was distorted. In 1933 fishermen were still making them. Similar to Fiji Mermaids.
References
Edit
Daniel Cohen, A MODERN LOOK AT MONSTERS
Ad blocker interference detected!
Wikia is a free-to-use site that makes money from advertising. We have a modified experience for viewers using ad blockers

Wikia is not accessible if you've made further modifications. Remove the custom ad blocker rule(s) and the page will load as expected.