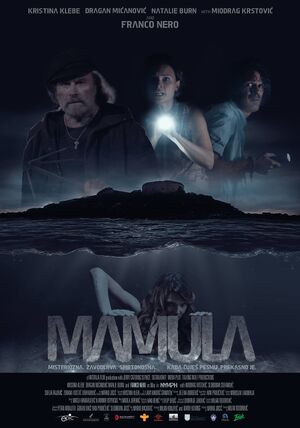 Mamula (aka. Nymph, Killer Mermaid, and Killer Mermaids) is a Serbian horror movie about a killer mermaid.
Two American girls travel to Montenegro on vacation to visit an old friend. While they're there they decide to venture to Mamula, an abandoned military fortress located on a remote island. During their exploration of the fortress they discover that they are not alone. Someone else is on the island with them and he will stop at nothing to protect it's secrets. There is a darkness hidden beneath the island and the terror has just begun.
Ad blocker interference detected!
Wikia is a free-to-use site that makes money from advertising. We have a modified experience for viewers using ad blockers

Wikia is not accessible if you've made further modifications. Remove the custom ad blocker rule(s) and the page will load as expected.