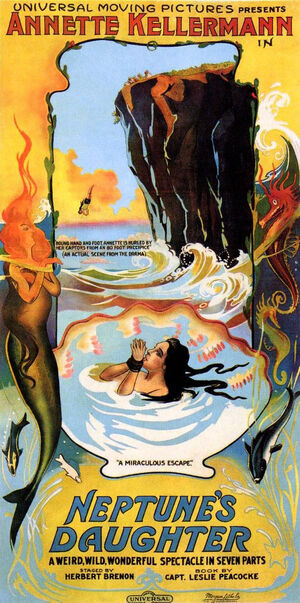 Neptune's Daughter is a silent film from 1914, about a mermaid out for revenge.
Annette, The daughter of King Neptune determines to avenge the death of her sister, who was caught in a fishing net laid by the king of a country above the waves. However, she soon falls in love with the king upon whom she planned to take her revenge.
Ad blocker interference detected!
Wikia is a free-to-use site that makes money from advertising. We have a modified experience for viewers using ad blockers

Wikia is not accessible if you've made further modifications. Remove the custom ad blocker rule(s) and the page will load as expected.