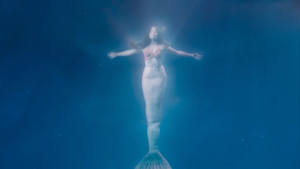 Nerissa is a Northern mermaid from the TV-show Mako: Island of Secrets.
Biography
Edit
Nerissa is known as the most powerful mermaid to ever live. All the mermaids in the world admired and strived to be like her. She has mastered spells that no other mermaid in the world has been able to accomplish. She was also stated to have been extremely kindhearted and brave. At some point, Nerissa had two children, a daughter named Mimmi and a son named Zac.
Ad blocker interference detected!
Wikia is a free-to-use site that makes money from advertising. We have a modified experience for viewers using ad blockers

Wikia is not accessible if you've made further modifications. Remove the custom ad blocker rule(s) and the page will load as expected.