This article is about
The Little Mermaid, 1975 Anime
. You may be looking for
other things named The Little Mermaid
.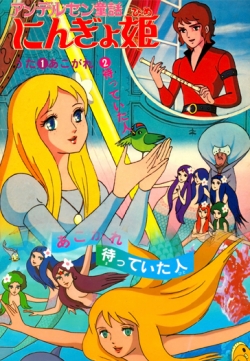 Hans Christian Andersen's The Little Mermaid (アンデルセン童話 にんぎょ姫 Anderusen Dōwa Ningyo Hime) is a 1975 anime film based on The Little Mermaid. The film was made by Toei Animation and follows the main character Marina, a 16 year old blonde haired mermaid. The movie sticks to the original story with its ending and begins in Denmark. Marina also has a dolphin sidekick in the movie named Fritz. The film originally debuted in Japan in 1975 and was later released on dvd.
Ad blocker interference detected!
Wikia is a free-to-use site that makes money from advertising. We have a modified experience for viewers using ad blockers

Wikia is not accessible if you've made further modifications. Remove the custom ad blocker rule(s) and the page will load as expected.