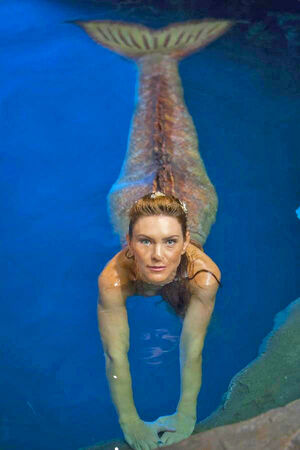 Veridia is a mermaid appearing in the TV-show Mako: Island of Secrets.
Biography
Edit
Veridia is the leader of the mermaid council. She and Rita Santos went to Mermaid School together where they were best friends. They grow apart however when Rita makes the decision to leave the pod for a life on land with her lover Harry. This causes Veridia to harbor a great deal of resentment towards Rita as she feels that Rita chose a life on land over her friendship with her. It is hinted that Veridia had made multiple attempts convince Rita to return to the pod after her fiancée died, but she refused.
Ad blocker interference detected!
Wikia is a free-to-use site that makes money from advertising. We have a modified experience for viewers using ad blockers

Wikia is not accessible if you've made further modifications. Remove the custom ad blocker rule(s) and the page will load as expected.